Laboratory, technical service and support
Laboratory services – consulting, support, detection and Troubleshooting
Our laboratory specializes in video, audio, and animation design, and of course Home computer, mobile and more. Evolving media world brings quite a few glitches or problems usually require professional technical service needs of compliance, detection and Troubleshooting, and sometimes even services "SOS" to save information and data. Through extensive knowledge and professional tools and sophisticated done everything possible to assist in any malfunction.
Blue screen, program crashes, glitches repeat of the installation sloppy and many other problems that computers are more common and less, in many cases do not allow to continue to work at all, and if so then "simply annoying to work that way", and the result of all this is mostly inefficiency, frustration and, ultimately Low working results. All of these can be treated with our professional lab:
Diagnosis, repair, upgrade and advice malfunctions computers and video editing, audio, design, animation and home computers:
– Specific diagnosis, operation and repair of hardware failure. Specific component diagnostics, update, repair or replacement in accordance with the type of fault
troubleshooting of the installation, and reinstall if necessary.
– Specific diagnosis, operation and repair software glitches. Diagnostics and Troubleshooting compatibility software updates and advanced settings, and reinstall if necessary
(Video Editing Software: Premiere, After Effects, Edius, Avid Media Composer and more. Software Editing and Sound Design Cubase, ProTools, etc.)
– Diagnosis, detection and Troubleshooting connection and compatibility editing cards, sound cards, internal cards and external computers and advanced tools for video editing, animation and audio design and computers, and home computers.
– Optimization and targeting workforce – making adjustments, updates, advanced settings, and installation of specialized tools to take full advantage of customized workstation customer needs depending on the type of work.
In Farm Render – construction, construction and IT solutions to the needs of three-dimensional animation, architecture and more.
For further information on the Render Farm and solutions for advanced network-based computing, click here
Restoring and saving information from storages, and memory cards:
Internal or external disks, as well as various types of memory cards often suffer from malfunctions caused by viruses, the physical failures, incorrect operation, communication and other problems, but also when the situation is not always lost.
Before contacting  companies that will charge you an exorbitant prices, our lab will examine in depth all the fault, and using sophisticated tools for recovery, backup, locate and Troubleshooting, take care to extract and collect data and information at a reasonable price for every budget, transparency and personalized service and courteous without competition.
– Restoring and backing up data from memory cards
– Recovery and backup information from external and internal flash drives etc.
Consulting and Expertise in any system upgrade, purchase, repair or adjustment, to save unnecessary expenses, and ensure that you get the best results in buying products that you need or ability to deal with them.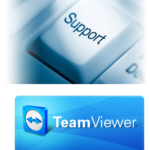 Link to download the software takeover: